The ESL Tutoring & Learning Center 
We offer online and in-person tutoring for ESL Students.

Fall 2022 Information
ESL Students: If you are already registered in ESL 770, section #3055, click on this link: 
https://canvas.santarosa.edu/login/canvas to access the ESL Tutoring site in Canvas.

Student Canvas Login Help

Want to learn how to make an ESL Tutoring appointment?  Click on this video:
How to make an ESL TLC Tutorial Appointment and Share Assignments Video (14 minutes long)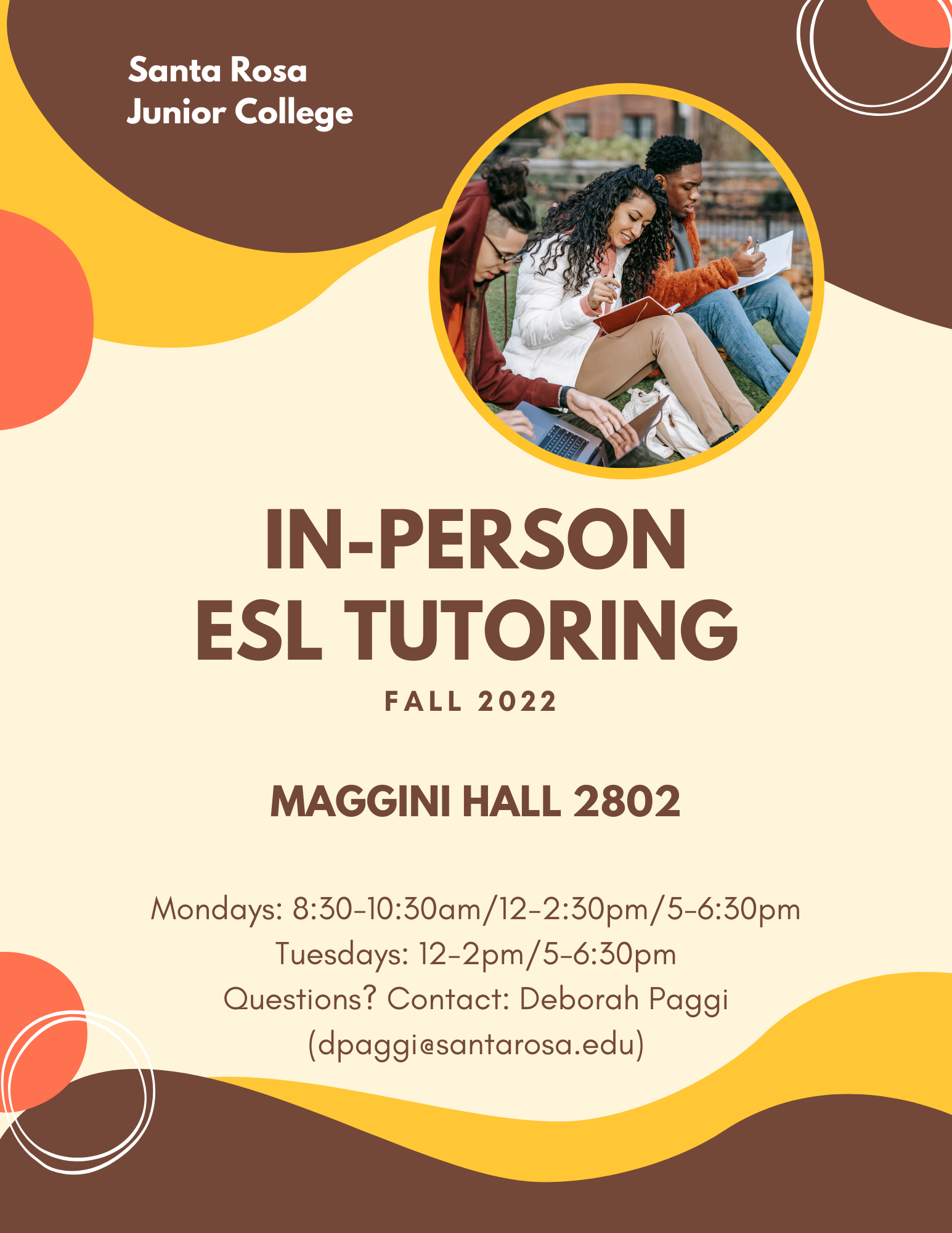 Questions? 
We're here to help!
Email: esl@santarosa.edu
Phone: (707) 527-4382